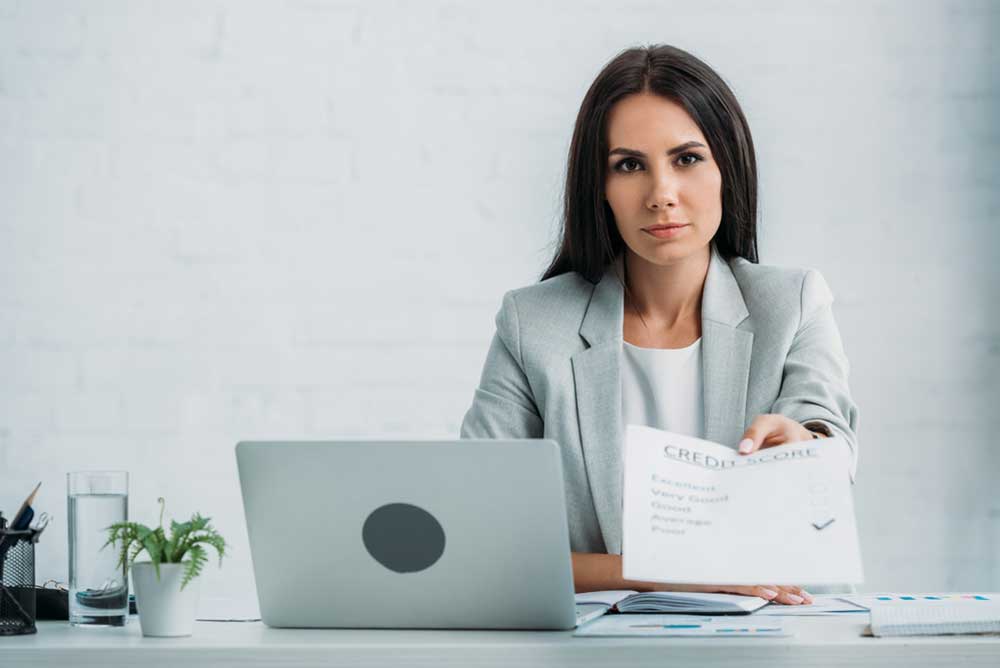 How Does Bankruptcy Effect My Credit Score?
A negative effect on your credit score should not be the sole factor in a decision to file bankruptcy. Many times, people wait too long to declare bankruptcy in fear of damaging their credit report. You might be surprised to know that declaring bankruptcy can be a very positive start towards repairing your credit rating. Most people in serious, embedded financial crisis have credit scores that reflect that situation. Experian spokesman, Rod Griffin says, "In virtually every instance, the consumer will already have repayment problems such as late payments, very high balances, charged-off accounts or collection accounts".
According to John Ulzheimer of Credit.com Educational Services, some consumers may even see a slight rise in their credit scores following bankruptcy. When bankruptcy is declared, your credit report is largely wiped clean. High balances, late payments and records of unpaid debts can be similarly discharged, though marked as part of your bankruptcy settlement. There is no doubt that Bankruptcy will have an effect on your credit score. But, if you've been struggling, the drop may not be as much as you would expect.
Declaration of bankruptcy could help your credit score from a long term perspective as well. Fair Isaac, the company that calculates the most widely used credit score, FICO, developed formulas that grade an individual's credit standings as compared to other consumers in similar financial positions. So, your FICO score is determined based on how you compare with other individuals who have filed bankruptcy. Fair Isaac categorizes consumers into 10 groups for calculating credit scores. Bankruptcy filers are one of those 10 groups. According to Fair Isaac spokesperson, Craig Watts, "It's a much fairer comparison. You're not compared with people with rosy, perfect reports."
Like everything else, what happens after your fresh start begins is up to you. Building credit will require consistent effort, but an enviable credit rating can be obtained after filing bankruptcy. You may not be able to obtain a perfect 850 while your bankruptcy stays in your report, but with consistent good credit management, achieving a score in the 700s is possible, and within a shorter time than you might think!
This article is for information purposes only and is not to be considered or substituted as legal advice. The information in this article is based on North Carolina state laws in effect at the time of posting.
Next & Previous Posts ...