Cleint Reviews
I am in the process of obtaining Mr. Hilliard to file my case. I can tell you that during my consultation with him he was very warm, compassionate and understanding with my family's situation. He was honest and upfront he answered all my questions and explained to me the bankruptcy process. If you want a fair honest banker attorney that will look out for your family's best interest call Mr. Hilliard.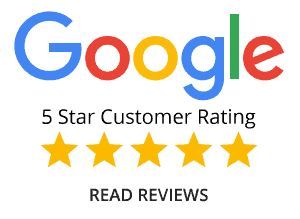 Roxann Diaz
Mr Hillier seems very kind, patient, knowledge and professional.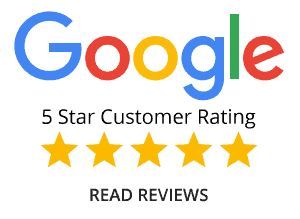 Karen Ledford
Dave Hillier helps make a bad situation more tolerable.
Mr. Hillier is very capable and uses his resources effectively. His good nature is a surprising relief and has made our time of financial distress a little less distressing.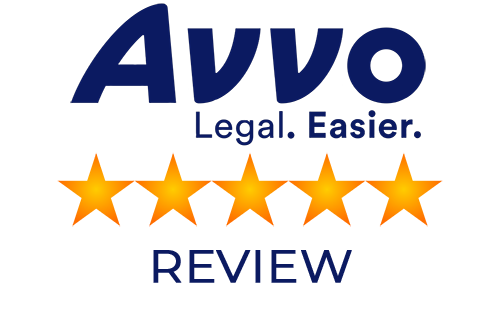 Terry
Mr. Hillier guided us expertly through a very stressful process.
Mr. Hillier helped us through the most stressful, uncomfortable, and embarrassing situation we have ever found ourselves in the midst of. He made us feel human in a very dehumanizing legal process. He is professional, knowledgeable, expedient, keenly able to get to the crux of things, and employs a refreshing sense of humor when appropriate. His assistant Idele is pleasant, capable and responded swiftly in all matters. I would recommend Mr. Hillier to anyone who finds themselves in the position of needing an attorney with the utmost experience in consumer and business bankruptcy law.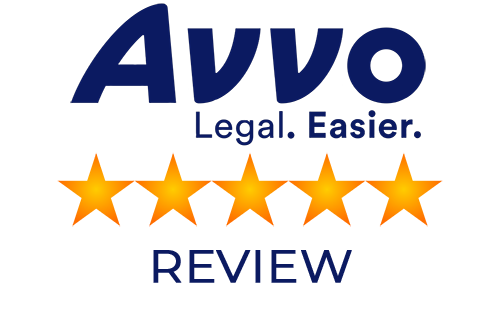 Lynn
Competence and Professionalism
From the minute I met David, he exuded professionalism. As the process went on, his competence was apparent. I am truly thankful David was recommended to me for the services he performed. I give his firm and staff the highest recommendation!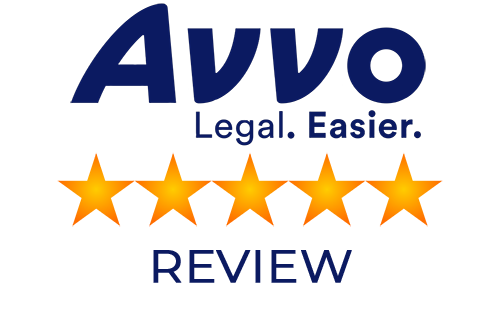 anonymous
Knowledgeable, Sensitive and Understanding.
After relocating back to NC and Asheville, David R. Hillier was recommended by my family's Attorney in Eastern NC. With that recommendation and further research, I discovered that David has a stellar history of providing successful legal advice and quite the impressive reputation throughout the state of North Carolina. Within five minutes of our initial meeting, I knew I had made the right choice. Bankruptcy was not even a consideration for me in the initial search for a lawyer. He is a no-nonsense individual with a direct and honest demeanor. His wicked sense of humor, when appropriate, has made the entire process less painful than I could have ever imagined. Along with his Assistant, I have repeatedly been treated with kind and respectful interactions and any concerns or questions that I might have had, were always answered promptly and in verbiage that even I could comprehend!
Words can not begin to express my full and sincere appreciation for his wealth of knowledge, incredible patience and trust. I will not hesitate to recommend David and his staff to close friends and family. Thank you, David.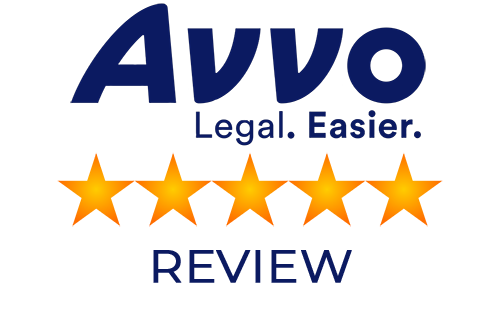 anonymous
Bankruptcy
My wife and I hired David in Oct2013 and our chapter 7 went through in Dec . We are so grateful that we had the experience and expertise that He has on our case. From our first meeting with him we were feeling more at ease. I would gladly recommend him to anyone that is facing bankruptcy.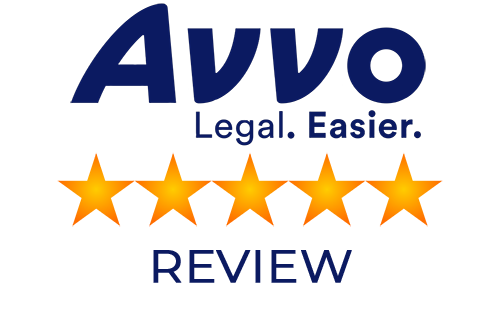 Thomas
Genuine Concern About How To Pursue A Quality Life After Bankruptcy
Currently, my wife and I are going through Chapter 7 Bankruptcy. This is the first time we have ever been in such financial distress. It has been a very stressful and frustrating time in our life. Mr. Hillier was recommended to us, so we met with him and I'm glad we did. Not only is he and his assistant very professional and knowledgeable about the legal aspects of bankruptcy, but they have a genuine concern about how to pursue a quality life after bankruptcy. Their guidance has been very helpful and reassuring while getting us through a tough time.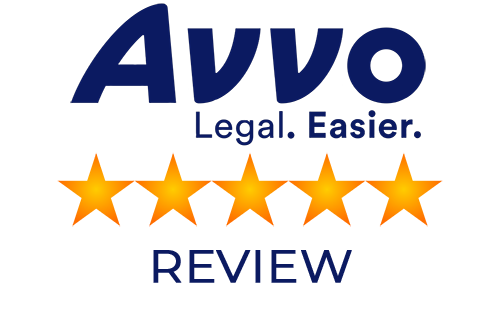 anonymous
Dave Hiller Esq ...Legal Excellence
My experience with Mr. Hiller was truly top-notch in every category. I expect every client's review will be characterized as "exceeds expectations" just as mine has! Ron Strong.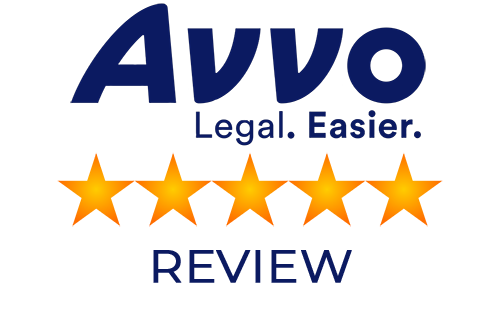 Ron
Review of David Hillier's services
David was excellent and very personable and friendly. I've already recommended his services to two of my friends who are struggling, and who, like me, could not be helped by OnTrack. My whole legal process went very smoothly, and I had no problems at all. I would give David and his office the highest recommendation possible.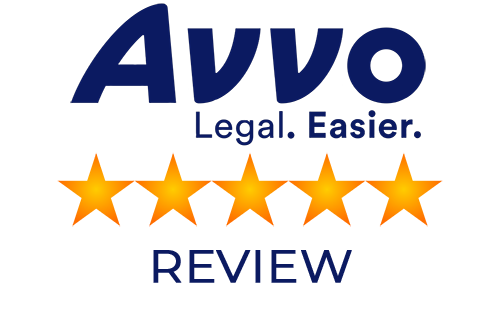 Frances
Outstanding representation!
David and his staff continue to verify that I made the correct choice when faced with bankruptcy earlier this year. He has continued to provide the same sincere advice and support after the discharge as he did from our initial meeting. His attention to even the smallest detail throughout the entire process was truly amazing. As I begin this new chapter in my life, I can't find the words to express how much I appreciate all that David and his staff have done, not just for myself, but for my family also. The observation that I can't find the words, would certainly surprise David!
I would unconditionally recommend his services to family and friends. Thank you, David.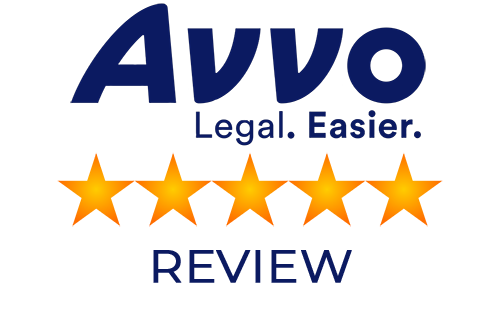 Richard
Highly recommend financial attorney
I recently worked with Mr. Hillier and found him to be very knowledgeable, thorough, and very prompt in communicating with me everything that was happening and that I needed to do. He made what is a daunting process much more manageable. He is personable, responsive and has many years of experience. I would highly recommend him.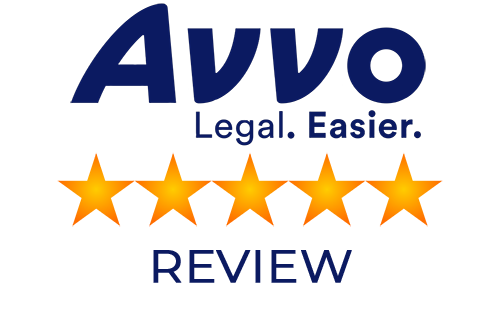 Catherine
Top Notch Representation
Attorney Hillier is as good as it gets. During my Bankruptcy meetings, he was thorough in understanding my job and debt situation. Through his sage advice and work on my case, we were able to swiftly resolve my case. You definitely get what you pay for with Attorney Hillier which is an expert Bankruptcy Law. Attorney Hillier should be your first and last call for Bankruptcy assistance.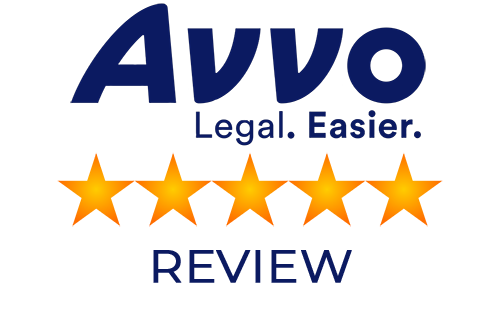 James
I was extremely troubled by having to file for bankruptcy but David but my mind at east right away. He answered all my questions without judgement or being condescending. And Idelle kept me informed throughout the process and was always available. Now, I feel relieved, like a huge weight has been lifted and I can start living again. Thanks so much!!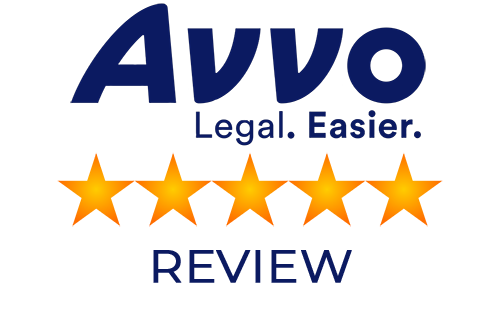 Robin
Filing bankruptcy is something I never thought I would have to do. Dave was thorough, direct and always very professional. While he also understands the emotional stressors of the process, he made me feel reassured and he always had my best interest. At times, throughout the process, I felt like he was a trusted friend and not just my lawyer. He is highly intelligent and extremely gifted bankruptcy lawyer. He knows just what to do and can be trusted. It was especially noticeable in the courtroom that he is well respected among his piers and also the judges. I have referred friends and clients of my own to him and will continue to do so.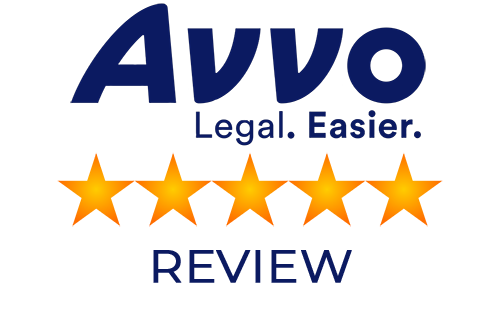 Vickie
Great Attorney who took excellent care
David Hillier and his assistant, Idelle Davids, took wonderful care of me and my husband. They made us feel comfortable, explained everything and were very timely in their response. We had extreme confidence in David that he was handling our case appropriately. He took such good care of us that we have now brought a relative to him to use his services. Once again David and Idelle did not let us down. They have taken great care once again to ensure that all is taken care of. I would highly recommend David Hillier.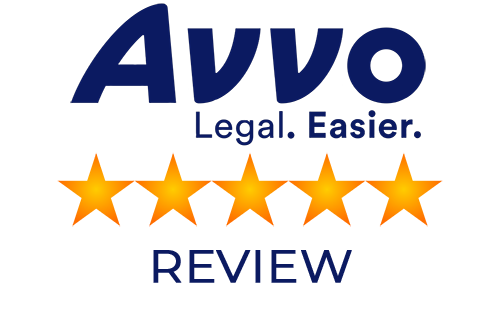 anonymous
Great
Bankruptcy was a difficult decision to make but Dave and Idelle helped enormously. Dave is extremely knowledgeable and was able to guide me through the process effortlessly. They were able to answer any questions that I had and kept me informed throughout the process. I would highly recommend this firm to anyone. Thanks for all your help.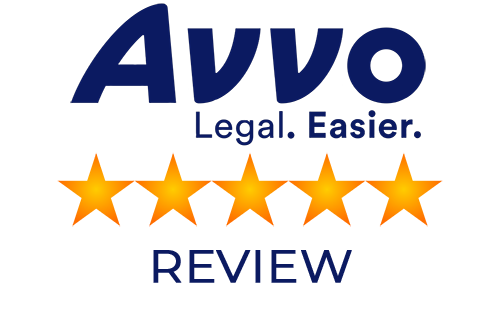 Mark
Going Forward
Dave, Was knowledgeable, trustworthy, kept me informed, and caring. He explained my case pros and cons and was looking at my best interests. I would recommend Dave to everyone.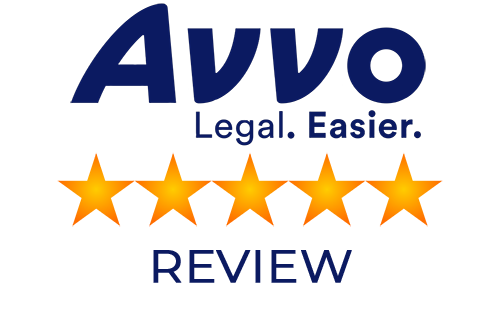 Dennis
Excellent
Dave and his staff (Idelle) did a wonderful job preparing and finalizing everything while keeping me focused on the future and not the past. Dave is no-nonsense and really knows his job. I highly recommend!!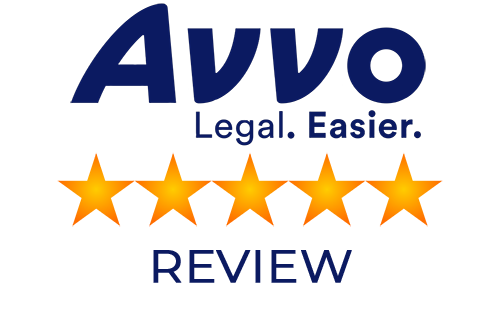 Allan
Excellent Bankruptcy Attorney
Dave Hiller is the consummate professional, cutting through all the bs and focusing on the important stuff. I always feel like he has everything well in hand and is representing me to the utmost. Both he and his assistant, Idell, are super-businesslike and very helpful. If you are having financial problems and considering bankruptcy, go see Dave Hillier.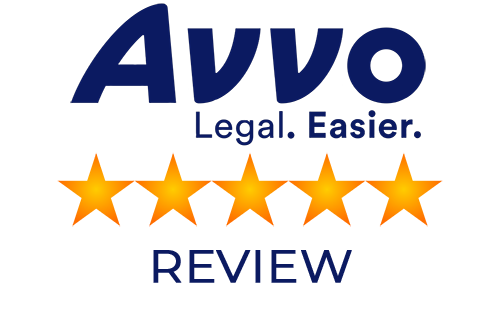 anonymous
Experienced and Professional
Mr. Hillier is the most professional, thorough, experienced, and considerately helpful attorney one can find in western NC. He took my case with its numerous complications, eliminated my anxiety about the issues, and successfully navigated the legal complexities with integrity, forthrightness, and confidence. His straightforward manner, knowledge of the law and of the local system, and calming influence are characteristics which come only from the many years of successful law practice and genuine love for the profession that Mr. Hillier demonstrated to me in every contact I had with him or his staff. I could not more highly recommend him.
Outstanding professional
David is always supportive in his actions and explanation of the needed process. He and Idell were outstanding and responsive during our case and afterward.
We were made to feel whole again by his outstanding explanation of the process and what to expect next. Thank you for your efforts. They are appreciated!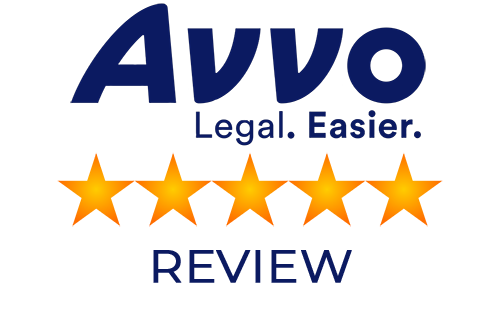 Kenneth
Great experience
This entire firm is great. I've worked with them on several matters including bankruptcy, divorce, custody, equitable distribution and always had positive outcomes. My particular experience with Dave met my expectations considering my history with the firm. It was quick, easy, informative, and didn't take any additional time on my behalf and Dave and Idelle were organized and ready to handle my case.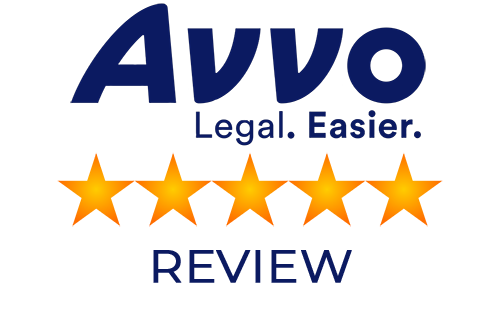 James
Professional Counselor at Law
David R. Hillier, Counselor at Law: Indeed, David is a professional in his knowledge of the law and in his awareness of the variables involved in my unique financial situation. As my friend Fred Carter for whom I worked for almost 12 years, would say, " Dave is one of the good guys." My thanks to him and to his paralegal, Mrs. Davids. She manifested professionalism and a caring personality during this rather lengthy process.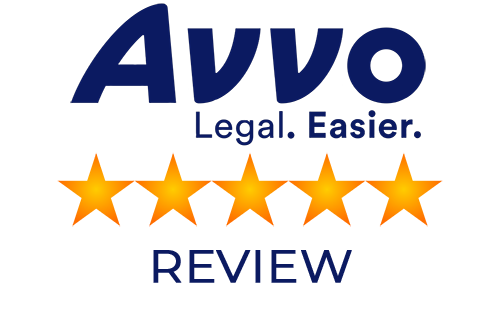 Ken
Outstanding Service
Mr. Hillier is an outstanding attorney. I have had to use his services a couple of times and he always makes you feel at ease. He is quick to respond to your needs and is very easy to talk to. You go in feeling worried and come out confident that your situation can be fixed. Even on the day of court he has a smile on his face and reassures you he is by your side. Idelle his assistant always returns your calls and has a good knowledge of your case. She has great communication with David, she is always kind and reassuring. I have referred several people that I have came in contact with to Mr. Hillier and they all have left me know how outstanding he and Idelle were in handling there issues. I am so proud to have been able to use his services and would recommend him to anyone.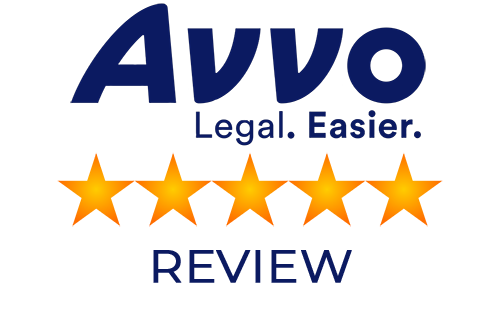 Richard
Providing Superb Support and Guidance
Dave and the whole staff provided excellent advice and support during a very stressful and unpleasant period of my life. An Experienced Professional, able to put you at ease with great guidance and a sense of humor. Many thanks to David and his outstanding staff.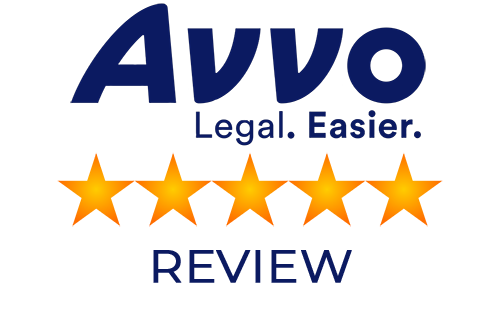 John
Bankruptcy Lawyer
David is an all-around fantastic lawyer!!! I wish he would train other lawyers on how to be and practice. He is the 1st lawyer ever that I felt that I could trust and be comfortable with. He completely put my extremely stressed worry brain to rest and gently took me through the traumatic process of bankruptcy. ...and charged me a very reasonable fee. Yes, folks all that in one package!
I am forever grateful to David and expertise and his kindness.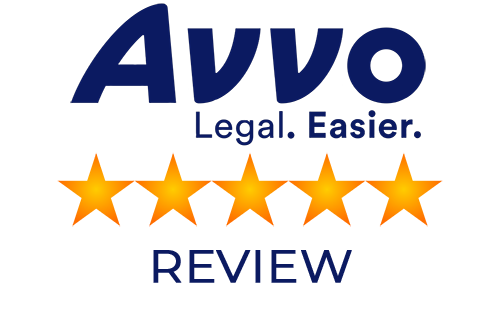 Kimberly
Excellence and Experience
I never thought I would end up having to make the decision to file for bankruptcy but Dave Hillier reviewed my case and made it as painless as possible. Idelle Davids, his assistant, Is also very knowledgeable and helpful as well! I highly recommend Dave's services.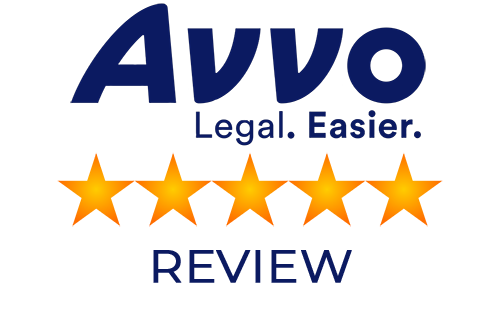 Rhonda
Extremely helpful
When you are faced with a bankruptcy situation it can be overwhelming. Having someone with a calming experienced attitude can mean everything. I didn't even know where to start but Dave just told me what to do step by step. My case is closed and Dave really helped and made it easier to deal with than I would have ever thought.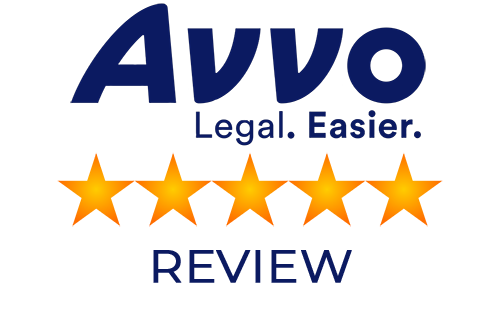 Jules
Top rate service and professionalism from the entire staff!
Mr. Hillier helped me make the best of a scary situation. I felt defeated in my decision for bankruptcy and Mr. Hillier stayed positive and kept reassuring me that I was not alone and his confidence made me feel more at ease. His years of experience spoke for themselves the moment I met him. I did not anticipate such an easy process and I would recommend Mr. Hillier above all because of the smooth transition that he literally walked me through step by step before they even took place. I appreciate Mr. Hillier and his excellent staff member Idelle. Idelle is an unbelievable asset and I rate her as high as I do Mr. Hillier. Thank you all!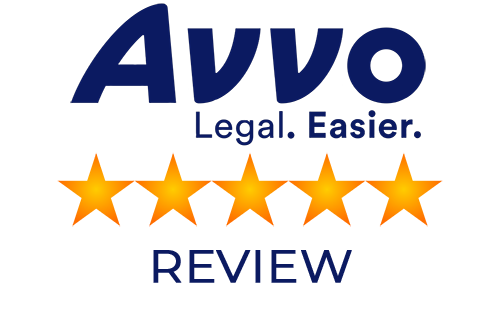 anonymous
Excellent Attorney and Support Staff!
Not only was David very professional, but he was also empathetic and understanding of a difficult situation no one wants to find themselves in. Whenever I needed to contact his office, I always received a timely, helpful response. I highly recommend his firm to anyone needing this type of consultation/assistance.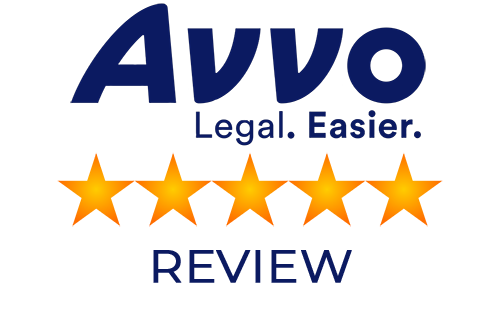 anonymous
So very professional and supportive.
Mr. Hilier and his assistant Ms. Davids helped me through a very difficult situation.. Everything moved so swiftly and efficiently.. I went through a nightmare situation with another lawyer so when I found Mr. Hilier I was so appreciative....and relieved!! I highly recommend him to anyone that finds themselves in a tough situation!!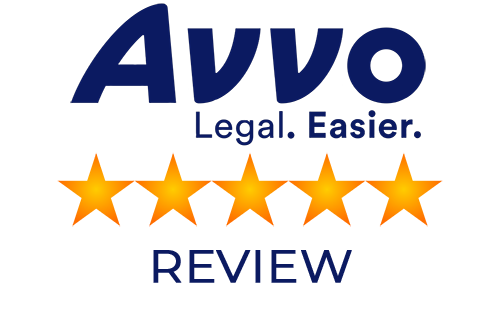 Amber
My legal matter experience
I spoke to several people in WNC for the leading attorney in the bankruptcy area of practice. I met with Mr. Hillier and then I relaxed. As a retired professional I have always been on the other side of this matter. But his obvious expertise was immediately evident.
Thank you, Mr. Hillier and Idelle, for making such a troublesome situation so simple.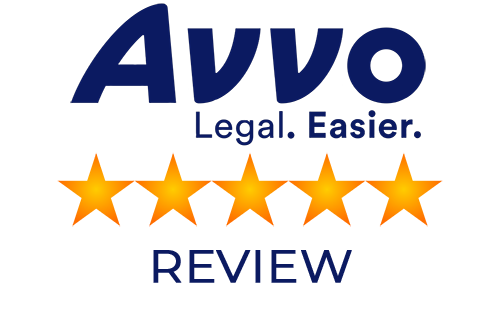 Dorothy
Professional - Helpful - Very Knowledgeable - Understanding of Needs
I was going through a very uncomfortable situation. Did some research online and found Attorney Hillier. Sent an email, got a response to set up an appointment within the next workday. Ms. Davids, his assistant was very prompt, professional, friendly and made me feel so comfortable. Attorney Hillier was excellent...very personable and answered all my questions. He also made me feel at ease with the meetings and process.
Scared to death on day of the trial but Attorney Hillier was there an assured me all was fine...and guess what? All was fine and it wasn't but 10 maybe 15 minutes. He and Mrs. Davids are the BEST! Thank you so much for helping me get my life back.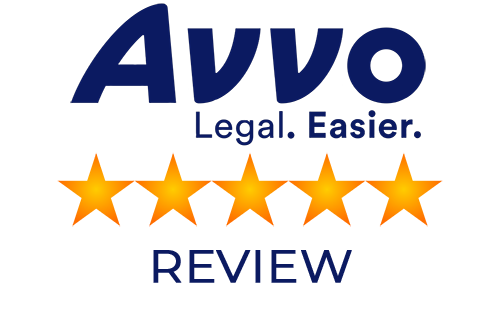 Ellie
A comfortable experience
My wife and I live in extreme NC. It is a long trip to Asheville, Our local attorney recommended David Hillier. Attorney Hillier arranged for us to make only one trip to meet with him personally. He was very friendly, knowledgeable, and professional. One more trip for the hearing and all was resolved. I would personally recommend David Hillier to anyone who needs his services.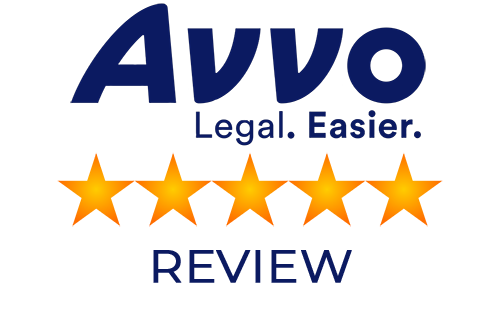 Noel
A complete professional
Going bankrupt is a very difficult, stressful and humiliating experience. But, due to Mr. Hillier's professional and reassuring approach, we came through it knowing that we had reached a place where this step was our only reasonable solution to our situation. If we had consulted him sooner, we could have avoided some of the problems we have dealt with. I recommend that anyone facing financial problems contact him now.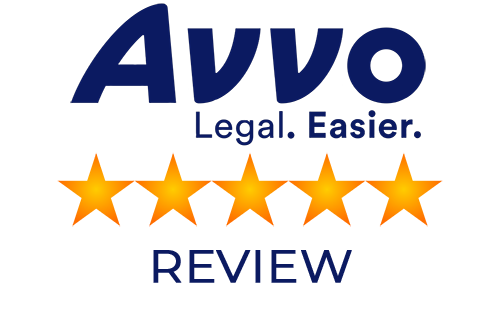 anonymous
Very Professional
We found David online and are so glad that he was able to help us. He kept us informed every step of the way and was great to work with. His sense of humor helped get us through the turmoil of the process. Highly recommend.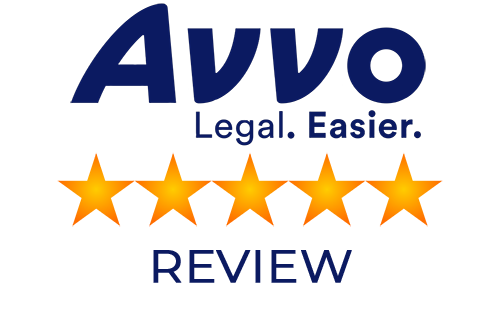 Tommy
Bankruptcy
Everything was excellent but the biggest help was I had a fear that bankruptcy was going to ruin my life more and Mr. Hillier helped me see that it is a new beginning not another bad choice to top off my past bad choices.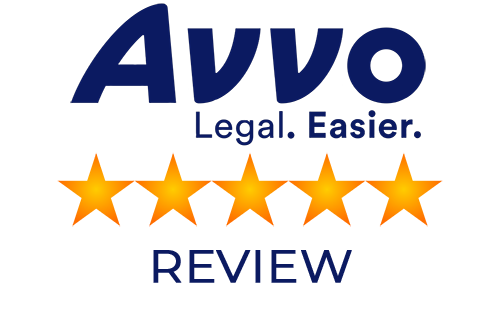 Robert
Highly Recommend
Great Consult, would highly recommend! Getting ready to complete the process, all of our anxieties were addressed in a friendly but professional manner. Ready for a new beginning, thank you so much.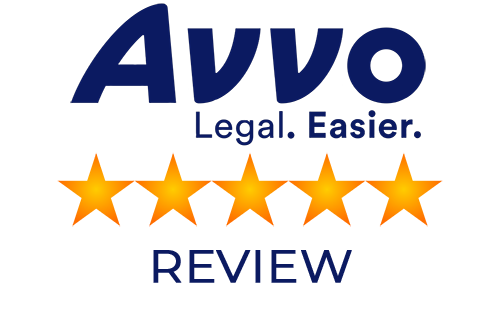 Mary Watson
Impeccable guidance
David's guidance and assistance has been impeccable. We find his advice to be sound and the information he has given to us has proven to be spot on. We did not feel rushed and he took time to explain all the different scenarios and their various consequences. His "bedside manner" makes his client feel comfortable and he has a great sense of humor to boot. Though we certainly hope we won't need his services again, if for any reason we did, we would seek his guidance above anybody else. We strongly recommend Mr. Hillier to anyone in need, regardless of the circumstances.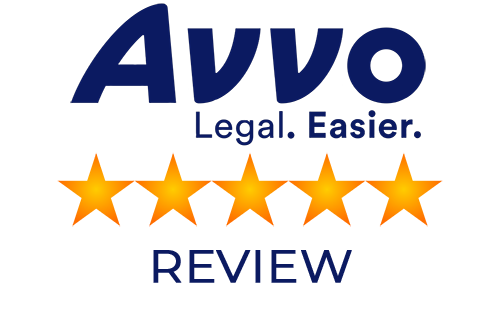 Scott
Gave Us Our Lives Back-The Best!
Hiring the correct attorney is as important as anything you will ever do. It was a very scary time dealing with a bankruptcy case. Words can't describe our gratitude to Attorney Hillier. He is so very knowledgeable, gives your case his heart and soul. He even worked through the holidays, calling us at home. He never stopped thinking about our case. We are very pleased with the support, guidance, professionalism, and determination of Attorney Hillier. His staff is to be commended as well. Throughout our case, he was always very quick to respond, understood our concerns and kept us informed on any details/developments or setbacks. Do not go any further, he is the Best attorney! We strongly recommend! He saved us and gave us our lives back.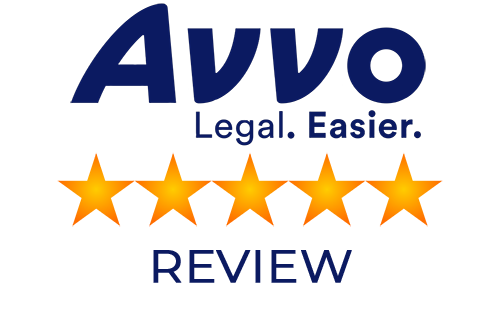 anonymous
Life Back On Track
Mr. Hilliard was very helpful with assuring us we were making the right decision for our situation. He took care of everything in a timely manner and very professionally. Thanks also to Idelle, she handled any call or question we had. We are seriously committed to keeping our life on the track we want, thank you so much!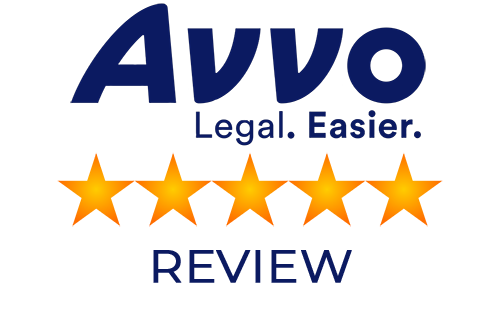 Mary Watson
Here's to an EXCEPTIONAL attorney and all around good person.
I was confronted with the issue of bankruptcy at a time in my life I no longer believed it would affect me. Dave had represented me many years ago, and was as thorough as one could be. This time around, I had many "other factors" that coincided with this decision to file, and of course, there was NO doubt who I would hire as my attorney. I went to him, took maybe 20 minutes, and he made me feel not only that I was doing the only thing I could, but that I had not failed as a human being. He is point blank, concise, informative, and above all, an awesome human being. He is not your typical "suit and tie" attorney, and I would absolutely recommend him to anyone needing an attorney for such matters. He is above and beyond. Call Dave Hillier if you want the job done, and walk away still feeling as if you can hold your head high. Thank you, Dave.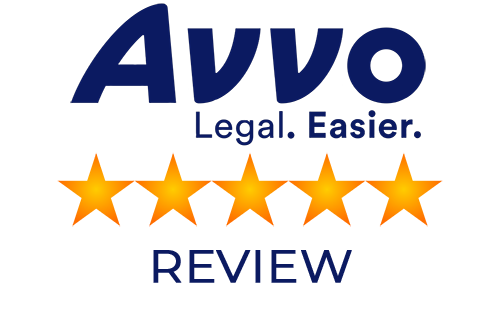 Debi
Professional, Relatable, Understanding, and Overall Wonderful
David is kind, direct, funny, and incredibly understanding and helpful. The work he conducted for me was pretty straightforward, but he was honest and personable with me every step of the way. I accidentally missed court for the first hearing and he called to check on my health because he was worried! How wonderful to have an experience with a lawyer who is competent and compassionate. I highly recommend David, his staff, and his services.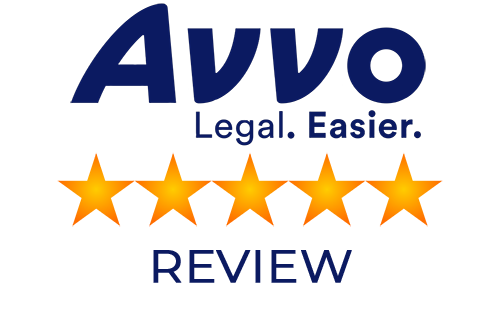 anonymous
Excellent experience
Mr. Hillier & his assistant Idelle Davids made a stressful experience as pleasant as possible. The efficient way paperwork was handled and communication were excellent. I highly recommend Mr. Hillier and his staff.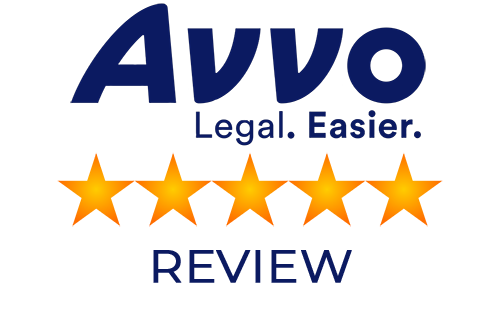 Allen & Maria
Changed My Life
I was trapped in an incredibly suffocating situation that I was pretty sure I would have to try and somehow maintain for the rest of my life. I had resigned myself to a life of barely treading water because I had no idea there was another option. I am eternally grateful to my local debt counselor for recommending David to me. After speaking with him for maybe 5 minutes to explain my situation, he immediately jumped in and told me how he was going to change the rest of my life, and that it would be EASY. It was true, and then some. Every time we met, he offered a lightness and humor that made the nasty dark cloud of debt dissolve. Everything was explained simply and directly for each action I needed to take. His assistant, Idelle, was just as available and easy to communicate with, making the whole process painless. Even on my court day, you could hear him laughing before he entered the room. As he called his clients back to have a short briefing, we each exchanged little stories about how great he made us all feel and how easy it was for all of us. He continued to share his lightness back in the courtroom. You could feel the tension slide out of the room as he bantered with the judge. There was even a couple behind me that I overheard whisper that they wished their attorney was anything like him.
I am grateful to have had luck on my side when being introduced to David. While I hope to never NEED to see him again, if anyone I know ever gets in my situation, he is the only attorney I will recommend.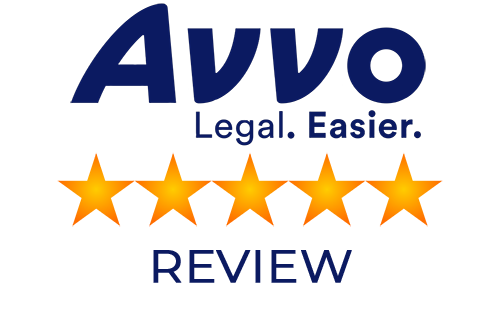 Sarah
Great service and made it easy
I hired Dave for a bankruptcy case. He answered the questions I had quickly and to the point. Everything went as he said it would. He and his assistant made everything easy and were always available for any questions. I would highly recommend Mr. Hillier to anyone needing these types of services.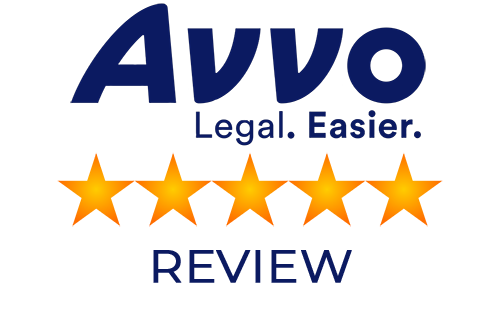 anonymous
A truly helpful professional
When we really didn't know where to turn we were referred to David via another professional. David made an appointment to come to our home, he explained the bankruptcy procedure and held our hand through the process. The office staff were equally as helpful and sent email material that helped us through the experience. When appeared in court David was there and sat with us as we met with the judge. He and his staff made an intimidating experience bearable.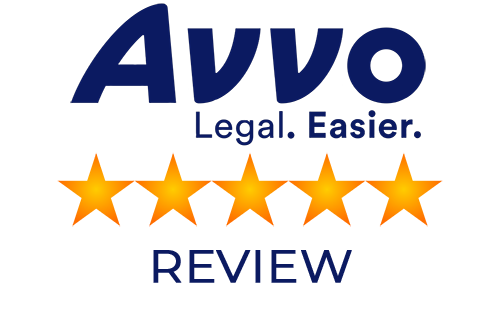 Charles
Compassionate and knowledgeable
David handled my bankruptcy just right. He was always available for questions and he made the process fairly painless. He explained all the steps and represented me with great integrity at the hearing. I admire and respect the work he is doing and would recommend him to anyone who was seeking help.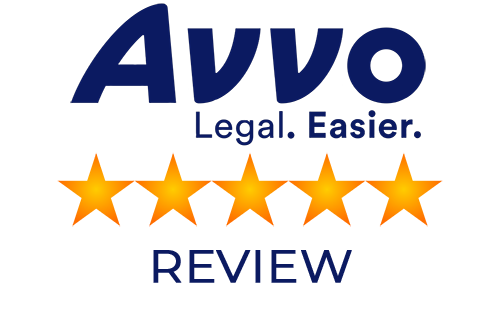 Rachel
Very Knowledgeable and Professional
Mr. Hiller and his staff, Idell, were very helpful and patient. The hardest part was on myself making the decision to proceed. Once that decision was made, I placed myself in Mr. Hiller's hands and relaxed. I trusted, completely, his knowledge, experience and staff. His reassurance made a scary, life-changing process manageable and bearable. Thank You Mr. Hillier and Idell.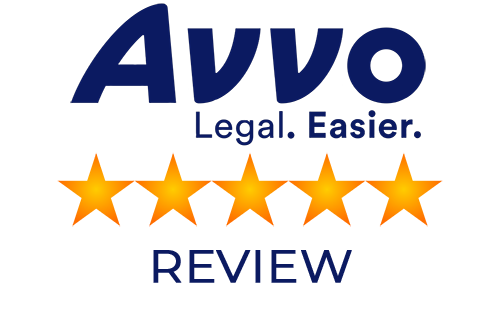 Ray
There is no need to look anywhere else!
My husband and I had no idea what we were getting into with filing bankruptcy, and were quite nervous about finding a reputable attorney to assist us with our financial difficulties. Mr. Hillier (Dave) was very professional in his evaluation of our situation. He did not make us feel embarrassed, ashamed or even ignorant in our struggles; instead, months of financial stress and burdens were alleviated just by having a consultation with him. Once we hired Dave, he was able to take our financial matters in his hands and give us reliable, proper legal advice. I could rest easy at night knowing that Dave had our best interest at hand. Dave and his assistant were always friendly and very quick to reply to emails or phone calls with concerns. I never felt rushed when I had questions for Dave, as he always made sure he took the time to answer my questions thoroughly and ensured that I wasn't confused about the bankruptcy process and how it related to my specific situation. No question was ever a "dumb" question for Dave. His office is conveniently located in downtown Asheville and is very private for discussing financial matters. His rates are very reasonable and affordable. I highly recommend hiring Dave Hillier for your debt and bankruptcy needs.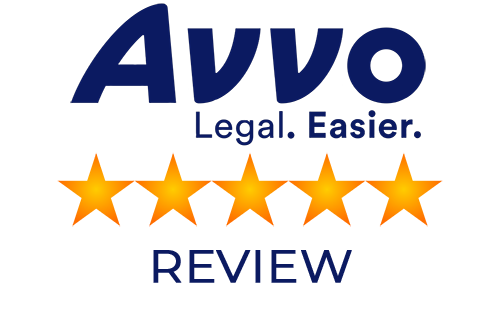 Melody
Years of experience that will put you at ease!
David has been doing Bankruptcy for his whole legal career! That's all he does so you know that he is an expert. Let's face it, Bankruptcy is scary to most people and David is a person that explains everything and his caring and kind nature will put you at ease. David is extremely responsive and offers very personable service to his clients. We highly recommend you choose David as your attorney! We are real clients and we are so glad to be working with him.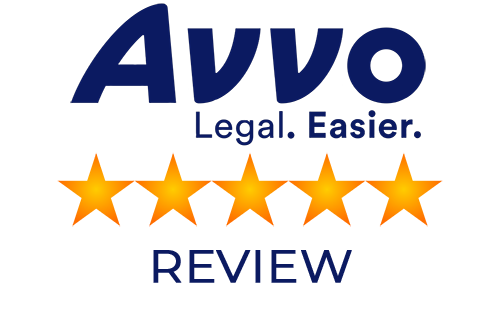 Mike
Superb Lawyer
Mr. Hillier represented me in a very humbling decision, to file bankruptcy. His Assistant, Idele, is very Conscientious and knowledgeable as well. Great team. I totally recommend Mr. Hillier for his knowledge and kindness in a very tough situation.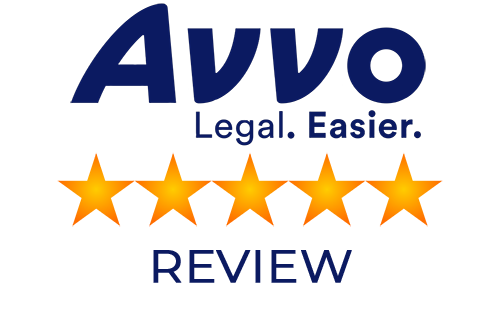 Christy
Experienced, thorough, and kind
Dave Hillier and his assistant have been consistently helpful and kind. From initial contact and throughout my case, Dave has been always responsive to questions and available to help clarify complex issues. His depth of experience and knowledge of both the community and the courts are unparalleled. I would recommend him without hesitation.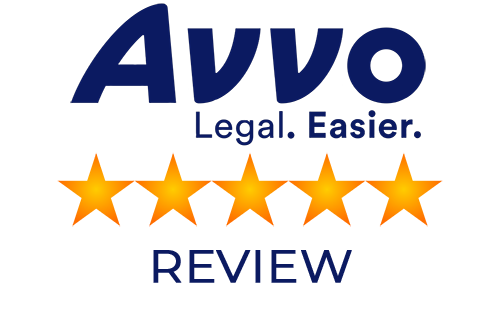 Brian
Just plain awesome
First of all, I received 3 referrals from On-Trac and David's office was the only one that responded promptly. Idelle, his assistant is a terrific human being, was always available. David is extremely knowledgeable, but more importantly, very compassionate. He took all of our misgivings and fears and made the process very clear and concise. He returned emails and calls promptly, and to my wife's delight, he is funny and had no issue telling me to be quiet when I needed to be.
We are so grateful for his representation and are looking forward to a fresh start in our financial life.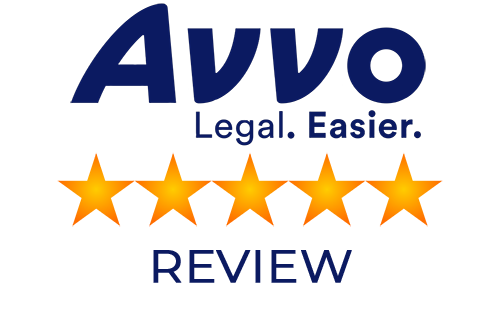 Pablo and Elena
Personable. professional and a great lawyer
I just used Dave for the second time to handle a legal matter for me. Both times he showed he knows his stuff by offering suggestions that would work best for me. He is direct and honest but is friendly and I was always at ease dealing with him. His clients are his top priority and I never felt rushed like he was trying to get to his next appointment, he gave me the time I needed and always made sure I understood all my options. His office staff is great, very helpful and friendly. I very highly recommend Dave to be your lawyer should you need one.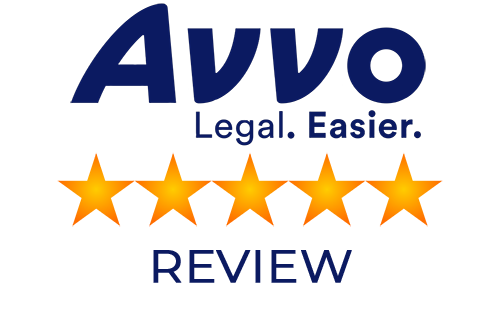 Amy
Dave Hiller is the best lawyer I know.
Dave showed so much concern about my situation that it made me comfortable during the process of bankruptcy. He put my concerns at ease. He is very knowledgeable regarding the bankruptcy court process. I highly recommend using Dave Hiller for any concerns about bankruptcy or debt.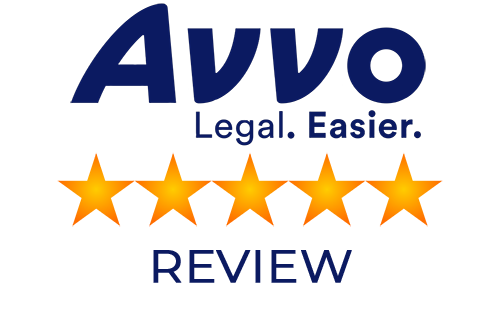 Teresa Juniper
Amazing Law Firm
Dave Hillier turned a nightmare into a deposit into my account very quickly. His professionalism and compassion for his clients is immeasurable and so appreciated. Idelle, his assistant is right on top of any and all communication with us and is so prompt and courteous. My son, who also works in a law-firm in Asheville recommended this office and I am thankful to him as well.
Thank you Dave Hillier and associates for all you did.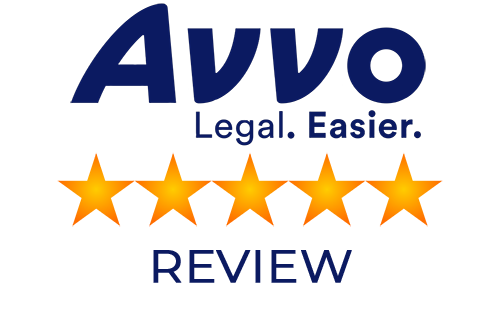 J.Me Bray
Excellent Lawyer
David had all the paperwork in order and was by my side when we went to court. My wife and I were well represented.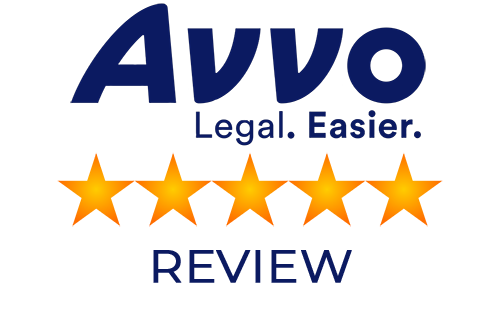 Bruce
Highly Recommend
No one wants to be in this situation, but having an Attorney who puts your mind at ease is priceless. He and his staff are very knowledgeable, walk you through the process, and guide you every step of the way.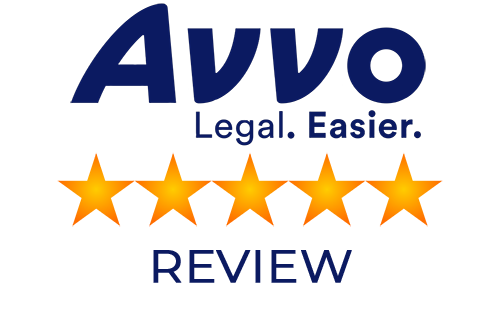 anonymous
Great Attorney
Mr. Hillier is a great attorney. He worked hard on my difficult case and helped reassure me when I was feeling overwhelmed. He was easy to work with and always kept me up to date. He is the best of the best. I would highly recommend his services.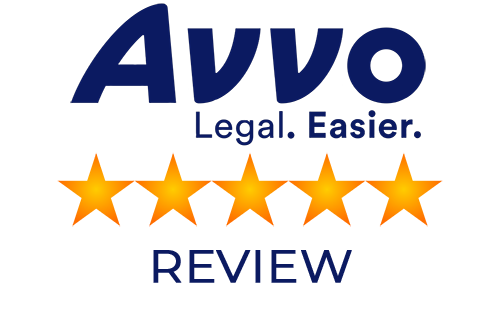 Elizabeth
One more thing...
We had a very complex bankruptcy and dave was able to navigate through many obstacles (more than most) to make it to the finish line. This was my first bankruptcy (almost 60) and it was quite nerve racking (self inflicted) but we stayed the course till the end. Just follow what he says, don't babble and you will be fine. Highly recommend.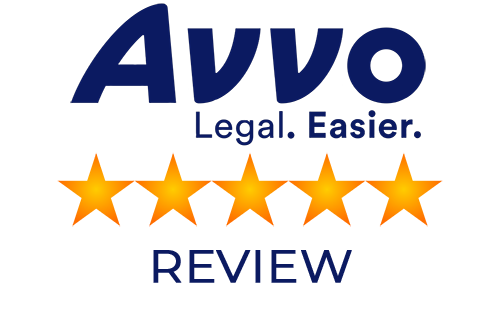 anonymous
Dave is top notch
Dave is outstanding. We went to multiple attorneys and left confused. After meeting with Dave for a consultation, we knew we found the right person to help us. If you don't know what to do and are getting conflicting advice, Dave is a perfect choice. Highly recommend. I would give 6 stars if possible.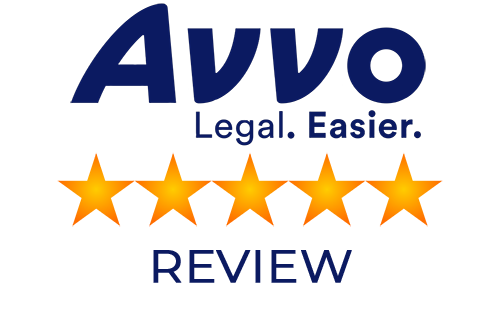 Dennis
QUICK CONNECT

828-258-3368
---
OTHER LINKS
---
LEARN ABOUT OUR LAWYERS
---
TELL US WHAT YOU NEED
828-258-3368