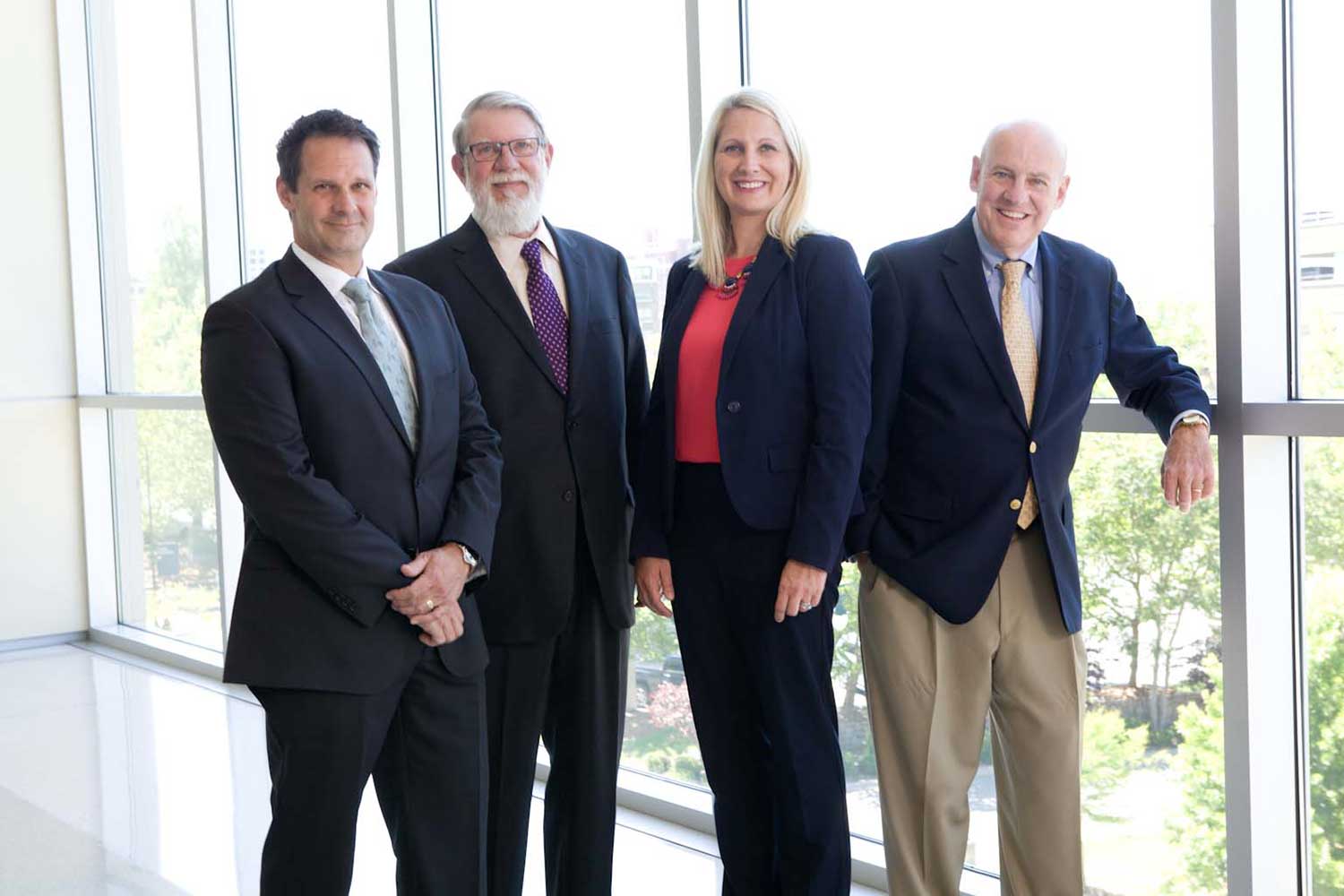 GHMA | LAW included in Best Lawyers in America 2019
The divorce and bankruptcy law firm of Gum, Hillier, McCroskey & Amburgey, PA, is pleased to announce that David R. Hillier, Patrick S. McCroskey, and Janet H. Amburgey have been included in the 2019 edition of Best Lawyers in America©.
David Hillier made his appearance on the list first in 2008 and was named Asheville's Bankruptcy "Lawyer of the Year" in 2013. David is listed in the Bankruptcy and Creditor Debtor Rights / Insolvency and Reorganization Law section. Patrick McCroskey has been included in the Family Law Section of the list since 2007 and was named Asheville's Family Law Lawyer of the Year in 2015 and again in 2017. Janet is also listed in the Family Law section of Best Lawyers©.
David is a North Carolina Board Certified Specialist in Consumer Bankruptcy Law. Patrick and Janet are both North Carolina Board Certified Specialists in Family Law. The partners are also each included in North Carolina Super Lawyers and are AV Preeminent Peer Rated Lawyers by Martindale Hubbell matters. David Hillier and Howard Gum offer civil and family law mediation services in Asheville and the surrounding areas.
Using sophisticated methodology, Best Lawyers© compiles lists of outstanding attorneys by conducting exhaustive peer-review surveys in which thousands of leading lawyers confidentially evaluate their professional peers within the same legal practice area and geographical area. In the U.S., Best Lawyers© publishes an annual referral guide, The Best Lawyers in America©, which includes almost 40,000 attorneys in 80 specialties, covering all 50 states and the District of Columbia. Founded in 1981 and first published in 1983, Best Lawyers© is the most respected lawyer-rating publication in the U.S. and the gold standard for accuracy and integrity.
This article is for information purposes only and is not to be considered or substituted as legal advice. The information in this article is based on North Carolina state laws in effect at the time of posting.
Next & Previous Posts ...