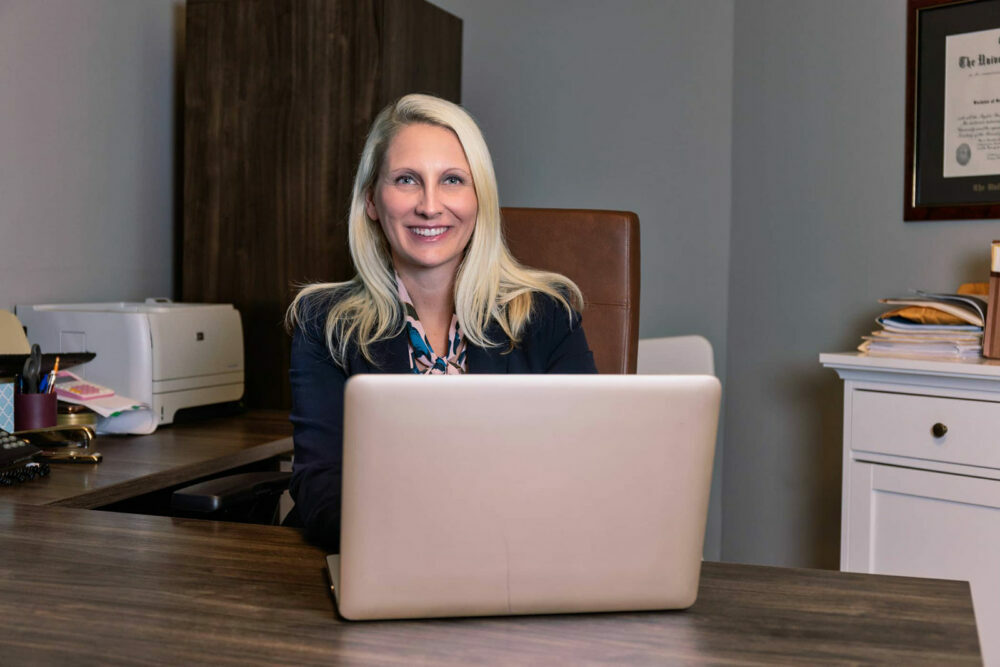 Janet Amburgey Sworn in as 2023-2024 President of the Buncombe Bar
We are pleased to announce that Janet Amburgey will serve as President of the 28th Judicial District Bar in Buncombe County beginning June 7, 2023. She is the 103rd person to serve in this position since the Bar's inception in 1920, and the eleventh woman to hold this office. Janet has served the Executive Committee of the 28th Judicial District Bar in Buncombe County in numerous capacities including Secretary, Treasurer, Vice President, and President Elect. Following her tenure as President, she will continue her service as Immediate Past President through the 2024-2025 fiscal year, culminating in a decade of service to the largest district bar in Western North Carolina.
A Board Certified Specialist in Family Law and Certified Family Financial Mediator, Janet earned her JD from Appalachian School of Law and holds an undergraduate degree in Business Administration and Marketing from the University of Tennessee. Since early in her career she has been recognized by Business North Carolina Legal Elite including their Young Guns category, North Carolina Super Lawyers and Super Lawyers Rising Stars, Best Lawyers in America and Martindale Hubbell.
This article is for information purposes only and is not to be considered or substituted as legal advice. The information in this article is based on North Carolina state laws in effect at the time of posting.
Next & Previous Posts ...