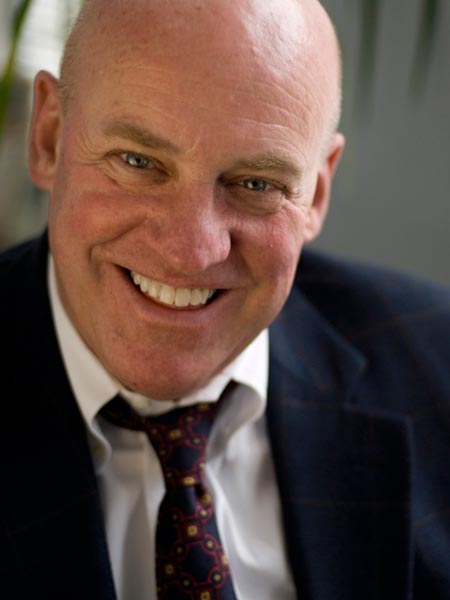 David Hillier honored with the 2004 Centennial Award
June, 2004; David Hillier Honored for Dedicated Service
The North Carolina Bar Association, in conjunction with the 28th Judicial District Bar, awarded Asheville Attorney David Hillier, of Gum, Hillier & McCroskey, the 2004 Centennial Award for Service, recognizing Mr. Hillier's unfailing efforts toward the betterment of our community through dedicated service.
28th Judicial District Bar 2003-2004 President, Martin Reidinger, presented the award to Mr. Hillier at the Annual Meeting of the Bar in June (2004), memorializing Mr. Hillier's activism and leadership. The list is not short. In the last two and a half decades, Mr. Hillier was a founding member and served as Chairman and Board Member of the Boy's Club; served as a member of the Asheville Civil Service Board; and served on the steering committee for Mountain House, which provides home and day activities for the mentally ill.
From 1987 to 1995, Mr. Hillier served as a member of the Asheville City School Board
and was Chairman from 1989 to 1995. Beginning in the mid 80's, Mr. Hillier dedicated support to the United Way through his service as Co-Chair and member of the allocations committee, community fund member and chairman of its multi-year task force.
Mr. Hillier has been a youth coach for 17 seasons in five sports: baseball, basketball, soccer, roller hockey and cross country. He is currently cross-country coach for Asheville Middle School and, for the last 8 years, tutors students two mornings a week at Jones School.
In the 1980's he served as Vestry and Senior Warden to St. Johns Episcopal Church and at Grace Episcopal from 1990 to present as Vestry, Senior Warden and as Chairman of the Stewardship Committee five of the last seven years. From 1985 to present, Mr. Hillier has served on the Board of Directors of Beverly Farm, a home in Alton, Illinois for 400 developmentally disabled adults. He also served as Chairman on that board from 1988 to 1992 and is presently Chairman-Elect for their current fiscal year.
The 28th Judicial District Bar applauds David Hillier's Exemplary service through this career. Asheville is lucky to have him.
This article is for information purposes only and is not to be considered or substituted as legal advice. The information in this article is based on North Carolina state laws in effect at the time of posting.
Next & Previous Posts ...