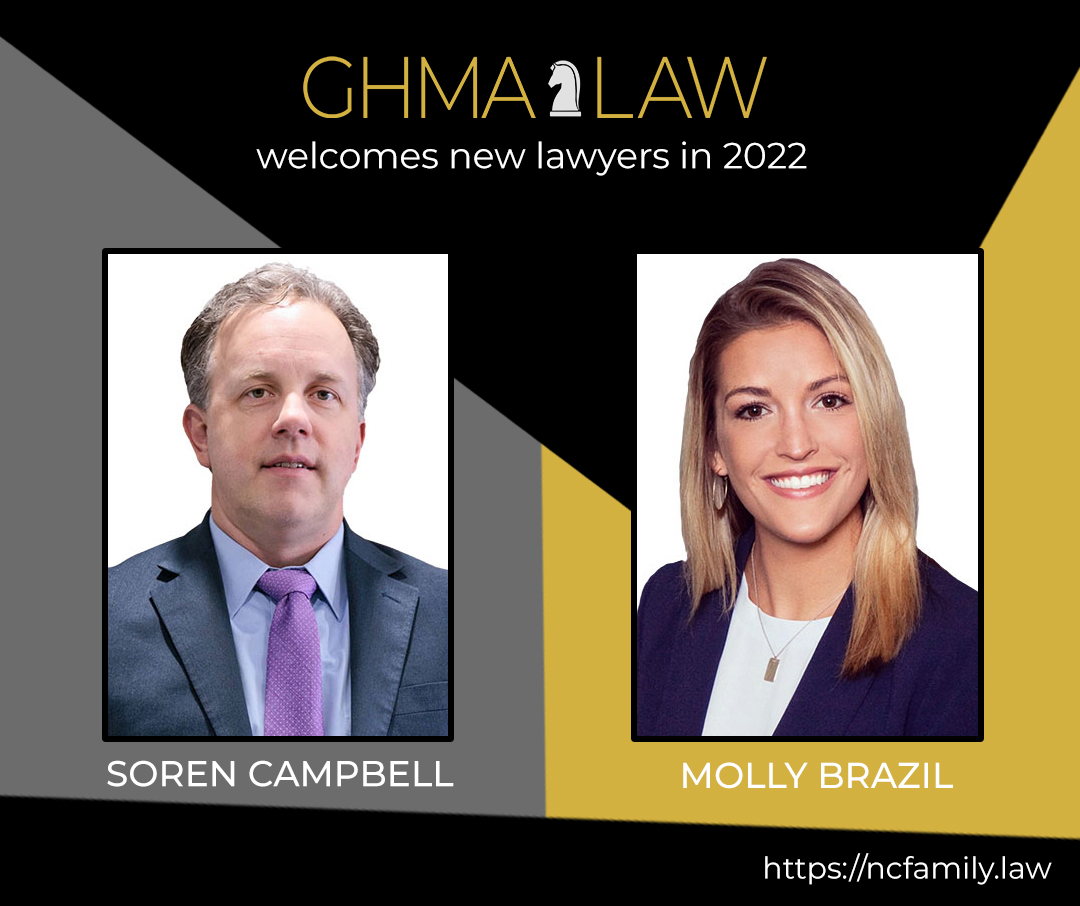 GHMA | LAW Welcomes New Lawyers
We are pleased to introduce you to new lawyers joining its ranks this year. Join us in welcoming Soren Campbell and Molly Brazil to the firm and Asheville's legal community. Soren and Molly will help expand the firm's growing area-wide family law practice.
Soren Campbell is a 2014 graduate of Northern Kentucky University's Salmon P. Chase College of Law. He holds a Master of Medical Science in Anesthesiology from Emory University, and a Bachelor of Arts in Chemistry from Spring Arbor University in Michigan. He is licensed to practice law in Ohio and North Carolina. Soren spent half his career on the medical side of his education but settled on family law before moving to Asheville. He joined GHMA | LAW in March.
Molly Brazil is a 2020 graduate of Elon University School of Law where she was tapped as 2020's Outstanding Family Law Student by the American Acadamey of Matrimonial Lawyers. She earned her undergraduate in psychology from Appalachian State. Following nearly a decade of education and starting a promising career, she has returned to her native Asheville to set down roots. Molly joined GHMA | LAW at the end of June.
GHMA | LAW is an Asheville-based family law firm serving clients in western North Carolina. The firm helps individuals and families create lasting resolutions to conflict and crisis. The partners are North Carolina Board Certified Legal Specialists in Family Law, and offer mediation services to other lawyers and their clients. To find out more about the GHMA | LAW firm, visit the website at http://ncfamily.law.
This article is for information purposes only and is not to be considered or substituted as legal advice. The information in this article is based on North Carolina state laws in effect at the time of posting.
Next & Previous Posts ...