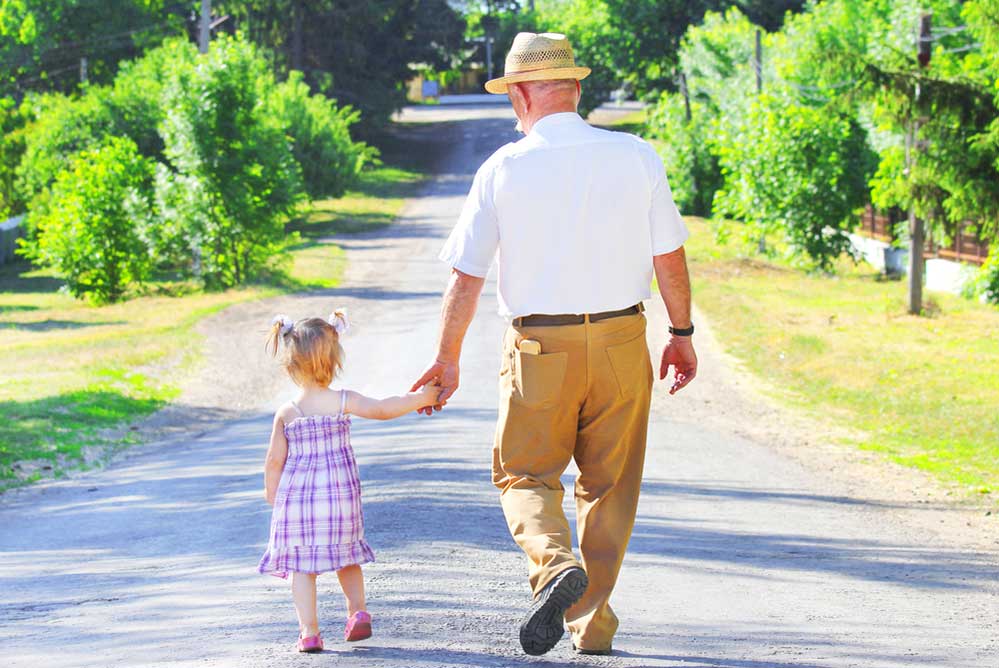 Grandparents' Rights to Custody and Visitation in North Carolina
Under North Carolina law, there are four different statutes under which a grandparent has statutory standing to pursue visitation privileges with a grandchild, or legal and/or physical custody of the grandchild. When a minor child is living with both parents in an intact family unit, grandparents do not have the right to interfere and seek custody or visitation of a grandchild.
Pursuant to N.C. Gen. Stat. § 50-13.2(b1), if the parents of a child separate and either parent files a legal action for child custody, a grandparent may petition the court to intervene and become a party to the lawsuit for purposes of seeking visitation privileges with the grandchild. If a judge finds that the intervening grandparent has a "substantial relationship" with the child and that visitation with the grandparent is in the child's best interest, the judge's order for custody may provide such visitation privileges with the grandparent that the judge deems appropriate. When seeking visitation under these circumstances, the grandparent must petition the court to intervene before the judge enters a child custody order. Once the judge enters a child custody order, the grandparent cannot petition the court to intervene.
Under N.C. Gen. Stat. § 50-13.5(j), either parent of a child or an interested party (including a grandparent) may petition the court for a modification of child custody or visitation in any action in which custody previously has been determined. Under this statute, the grandparent must be able to show that a substantial change in circumstances affecting the welfare of the child has occurred since the entry of the prior custody order.
In some circumstances, a grandparent may have grounds to pursue legal and physical custody of a grandchild under the provisions of N.C. Gen. Stat. § 50-13.1. Under that statute, a grandparent may be awarded legal and/or physical custody of a grandchild if a judge finds that the parents are unfit, or have acted inconsistently with his and/or her constitutionally protected status as a parent. This is most likely to occur in situations where the minor child has a history of residing with the grandparent with the knowledge and consent of one or both natural parents, or the parents are presently unable to provide for the care and custody of the child.
N.C. Gen. Stat. § 50-13.2A entitles a grandparent to initiate proceedings to pursue visitation with a grandchild when the child has been adopted by a stepparent or another relative. The grandparent must be able to show that he/she has a substantial relationship with the child. However, when both biological parents have had their parental rights terminated, and the minor child has been adopted by parents who are not otherwise related to the child, the biological grandparents have no legal standing to pursue visitation with the child.
Child custody matters can be complicated, both emotionally and from a legal standpoint. Whether you are a grandparent who would like to pursue visitation or custody of your grandchild or a parent who has concerns about your child's welfare or protecting your rights as a parent, the family law attorneys at GHMA | LAW have the experience and dedication to help you achieve a fair and effective resolution. We provide top-notch legal representation in a wide array of family matters, including child custody and visitation. Our commitment to client satisfaction ensures that your matter will receive the attention it deserves.
This article is for information purposes only and is not to be considered or substituted as legal advice. The information in this article is based on North Carolina state laws in effect at the time of posting.
Next & Previous Posts ...