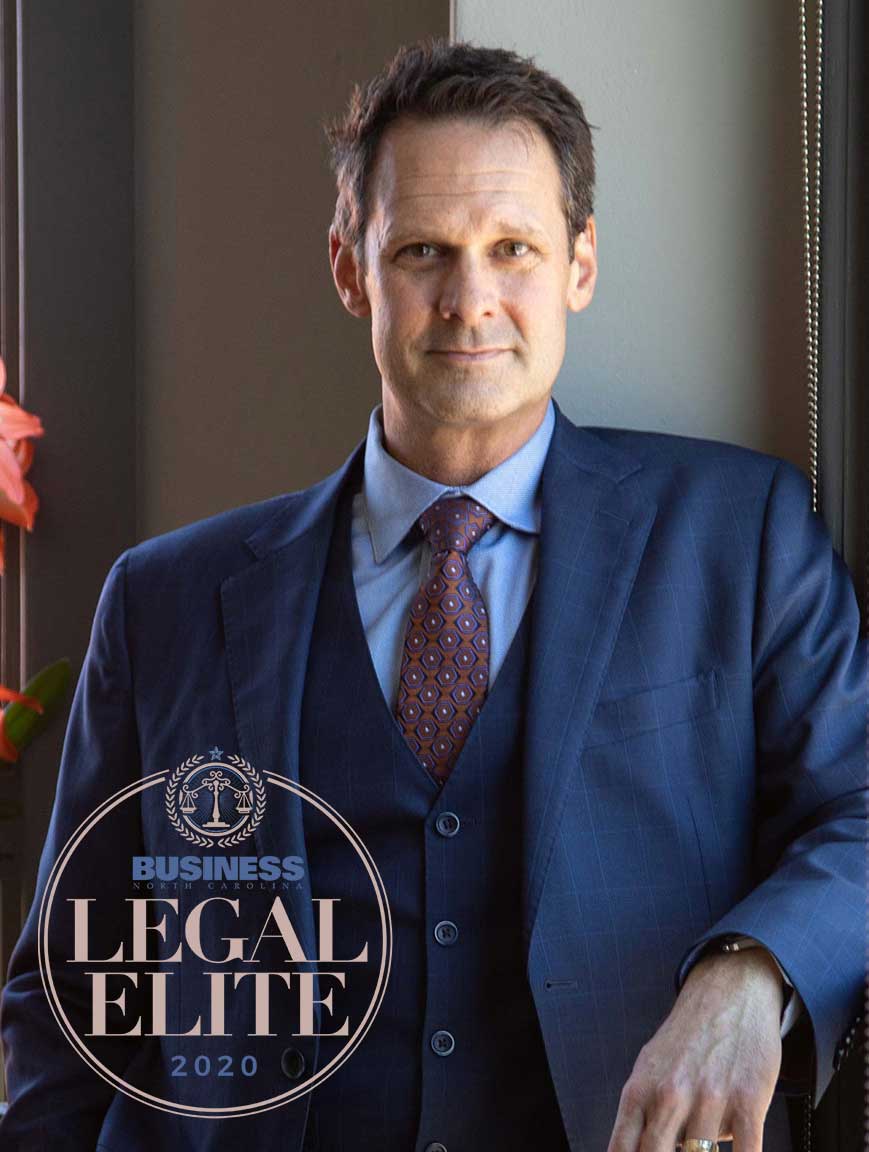 Patrick McCroskey included in the Legal Elite for the 7th Consecutive Year
GHMA | LAW is pleased to announce that Patrick McCroskey has been included in the Business North Carolina Legal Elite 2020 Family Law Section for the 7th consecutive year.
Patrick McCroskey is a North Carolina Board Certified Legal Specialist in Family Law and Fellow in the American Academy of Matrimonial Lawyers. He is also consistently recognized through peer review in the Family Law Section at Best Lawyers in America where he has been named Lawyer of the Year in Family Law for the Asheville Metropolitan Area in 2015, 2017 and 2020. He is commonly included in North Carolina Super Lawyers and is an AV Preeminent Rating from Martindale-Hubbell. Patrick has been practicing family law in Asheville for more than 20 years.
Now in its 18th year, Business North Carolina's Legal Elite is the only award of its type that gives every active lawyer in the state the opportunity to participate. The ballot asks lawyers to nominate the best lawyer with whom they worked and observed firsthand in each of the categories listed in the Legal Elite. The lawyer who receives the most votes in a category becomes a member of Business North Carolina's Legal Elite Hall of Fame. Business North Carolina's Legal Elite is published in January each year.
GHMA | LAW is an Asheville-based family and bankruptcy law firm serving clients in western North Carolina. The firm helps individuals and families create lasting resolutions to conflict and financial crises. The partners are North Carolina Board Certified Legal Specialists in their respective fields of family and bankruptcy law, and offer mediation services to other lawyers and their clients. As legal specialists, the partners welcome referrals of family and bankruptcy law matters and are commonly associated by their peers on complex matters in their individual fields. To find out more about the GHMA | LAW firm, visit the website at http://ghma.law.
This article is for information purposes only and is not to be considered or substituted as legal advice. The information in this article is based on North Carolina state laws in effect at the time of posting.
Next & Previous Posts ...